Examples of soft tissue sarcoma surgery
Examples of soft tissue sarcoma surgery
SOFT TISSUE SARCOMA SURGERY CASES

Several examples of soft tissue sarcoma surgeries performed by Dr. Óscar Tendero illustrate the complexity of the lesions and the multidisciplinary nature of their treatment.
CASE 1:
Patient with deep synovial sarcoma, located in the anterior compartment of the thigh. Note how the femoral periosteum can act as an anatomical barrier and be considered as a limit for wide resection.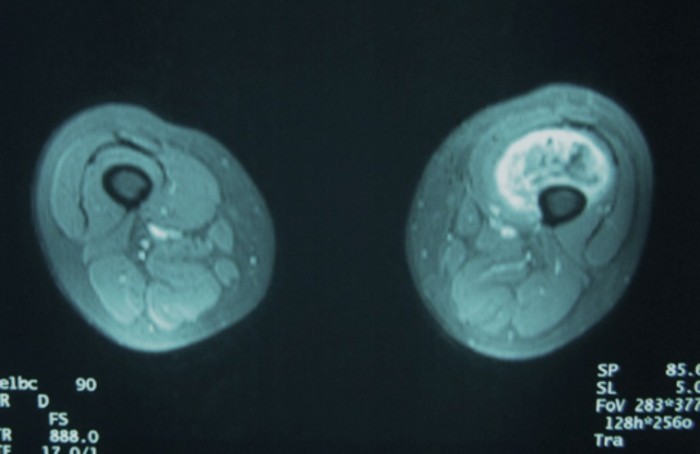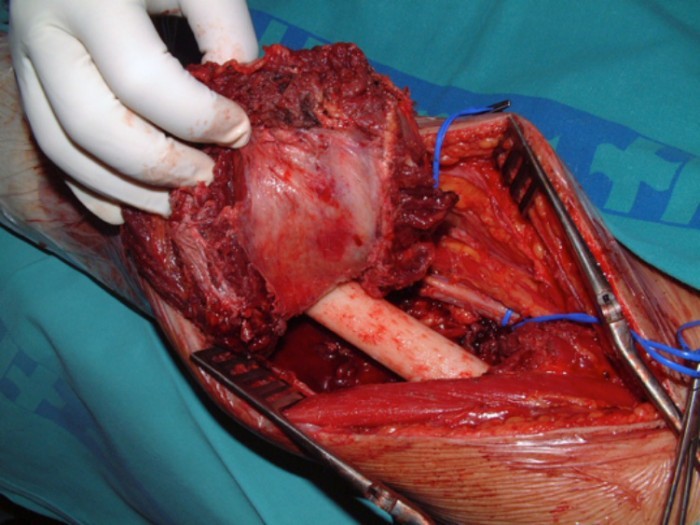 CASE 2:
Sometimes the sarcoma can completely involve some nerve or vascular structure. In this case the left s3 root had to be sacrificed as it was completely encompassed by the tumour mass.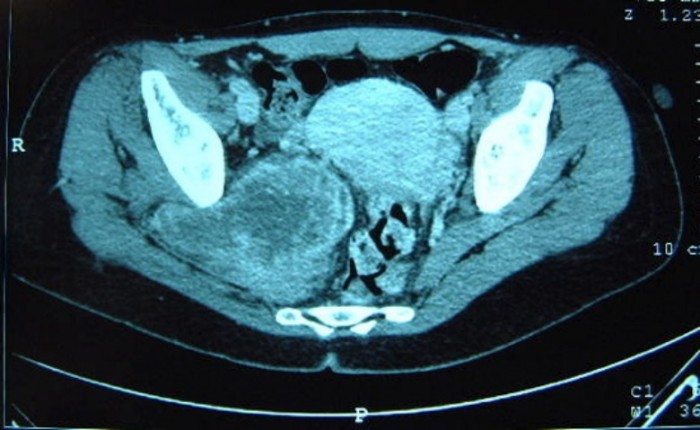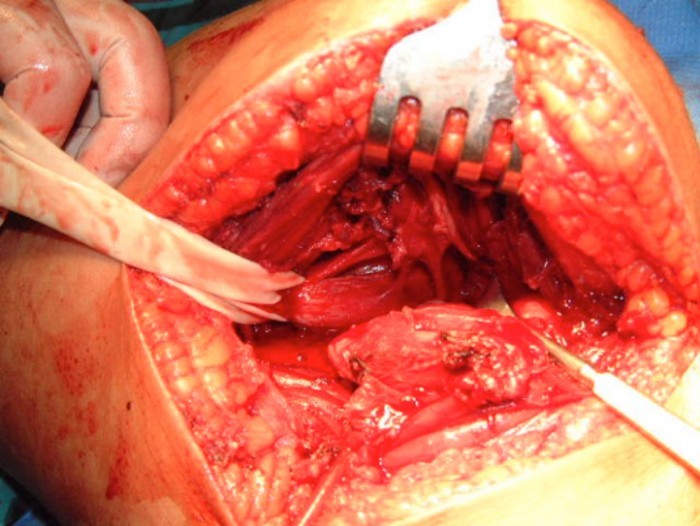 CASE 3:
High-grade sarcoma that encompasses the entire femoral artery. For a wide resection, it is necessary to sacrifice the vessel and bypass it with a saphenous vein graft obtained from the contralateral limb.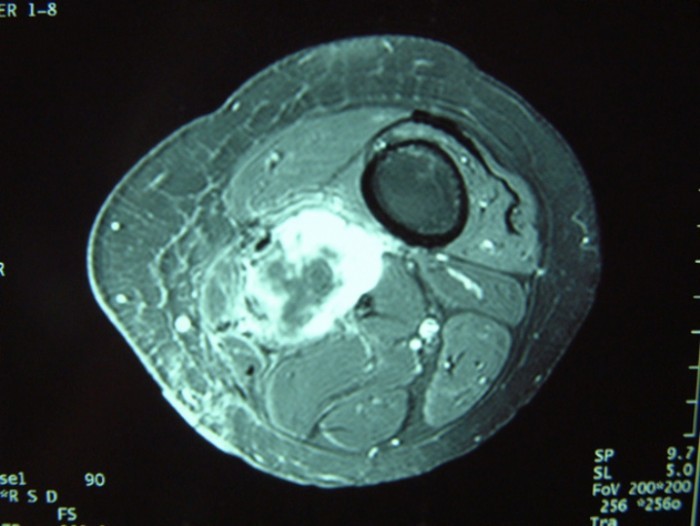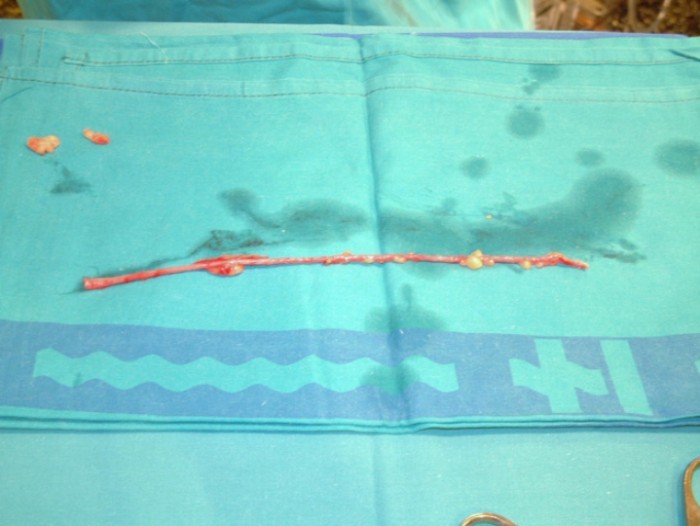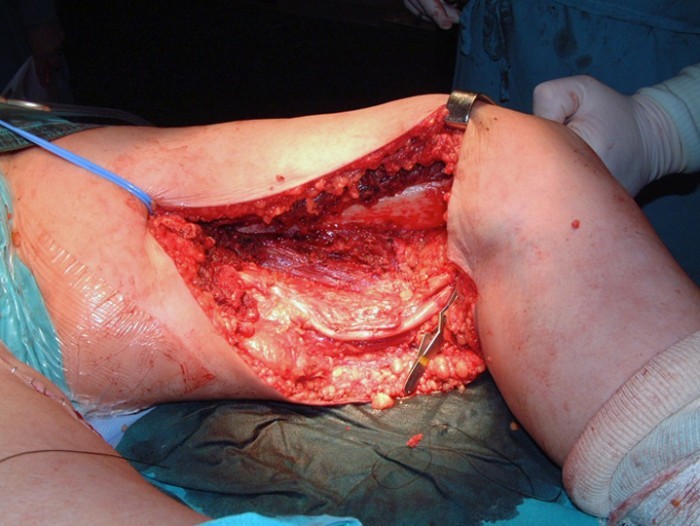 CASE 4:
High-grade sarcoma in the axillary region. Arterial adventitia and neural epineuro are also considered anatomical barriers. The joint capsule resection of the joint has been reconstructed with a Dacron mesh.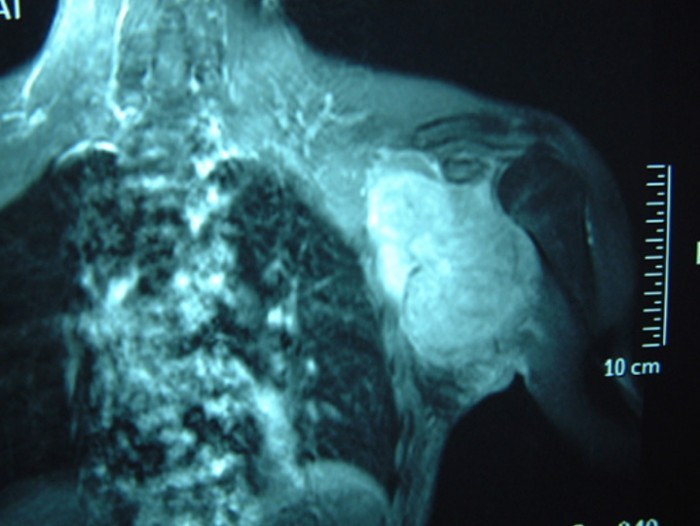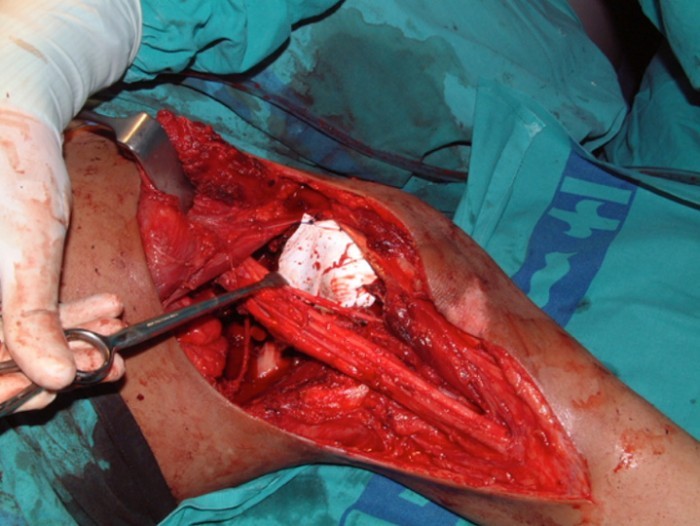 CASE 5:
Image sequence showing the importance of reconstructive surgery. In this case, high-grade sarcoma with extensive exeresis and sacrifice of almost the entire deltoid. Neurotic wide dorsal flap that allows muscle contractility and reaches an abduction of 90º.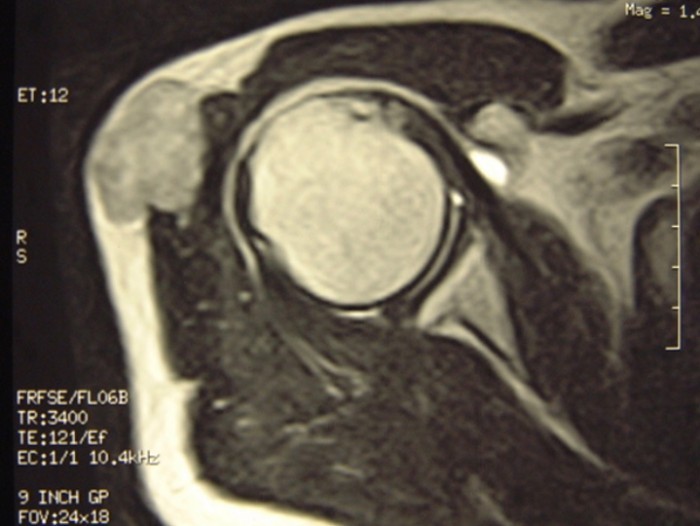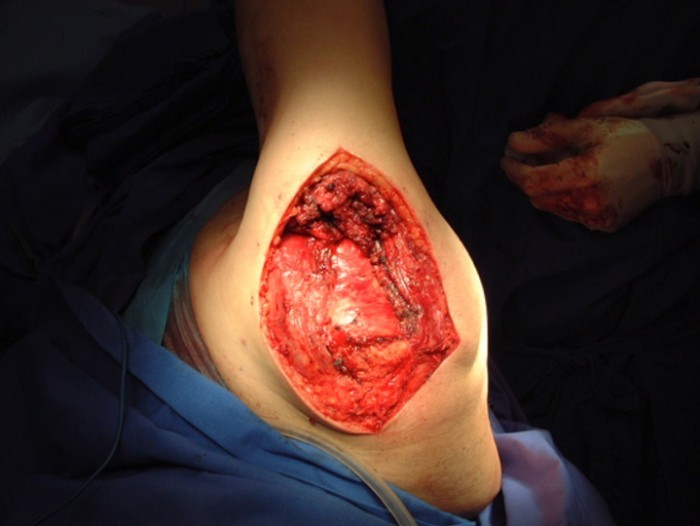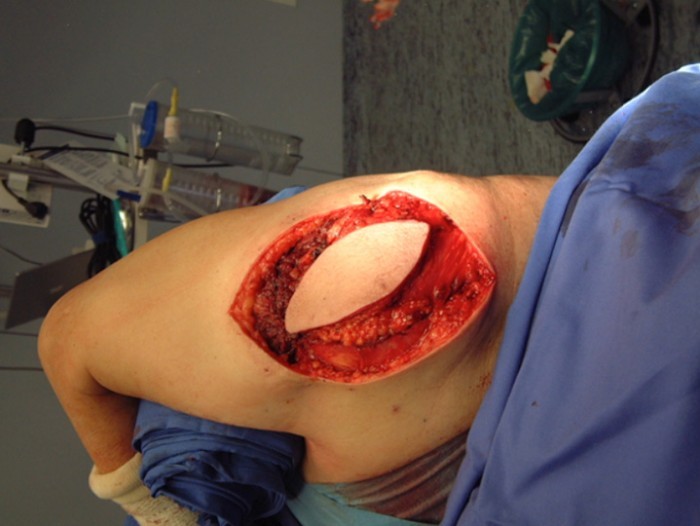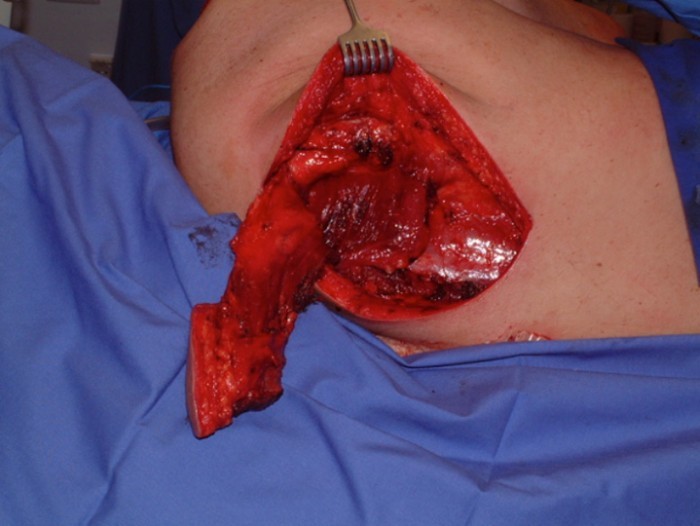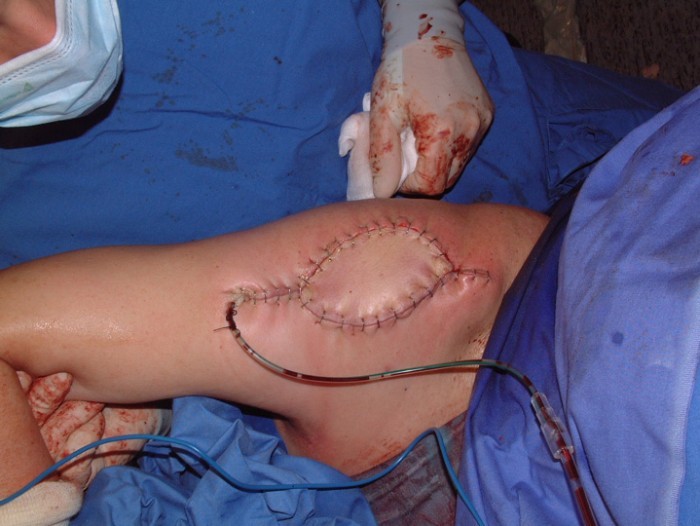 CASE 6:
Synovial sarcoma treated by wide exeresis and wide dorsal reconstruction. Note that the humeral periosteum acts as an anatomical barrier, as do the epineuro and arterial adventitia. Treatment sequence.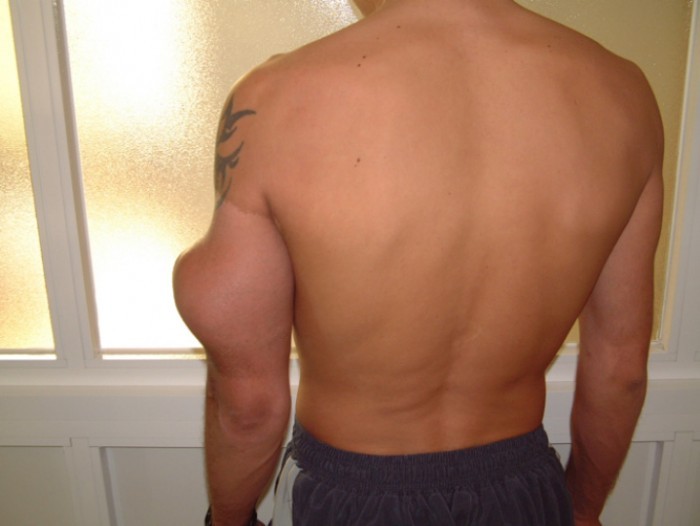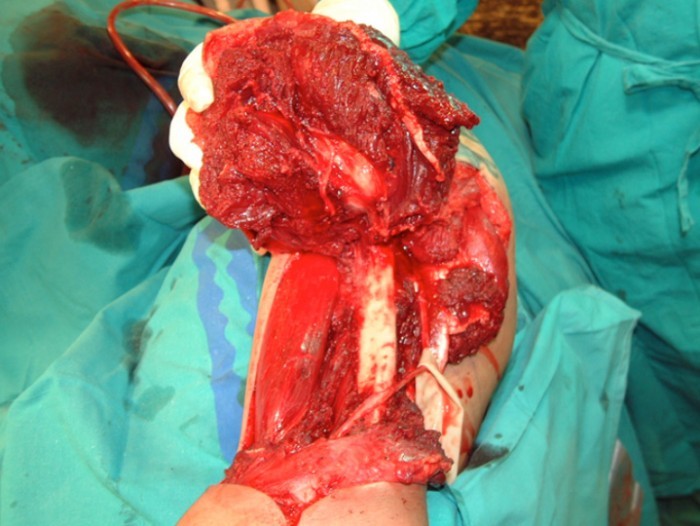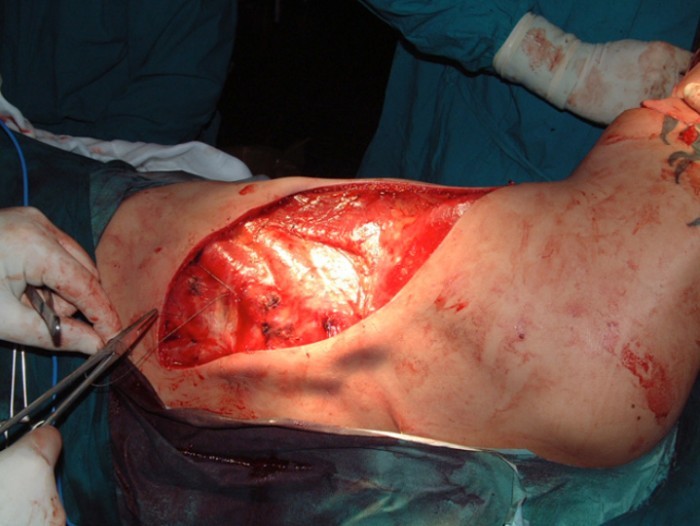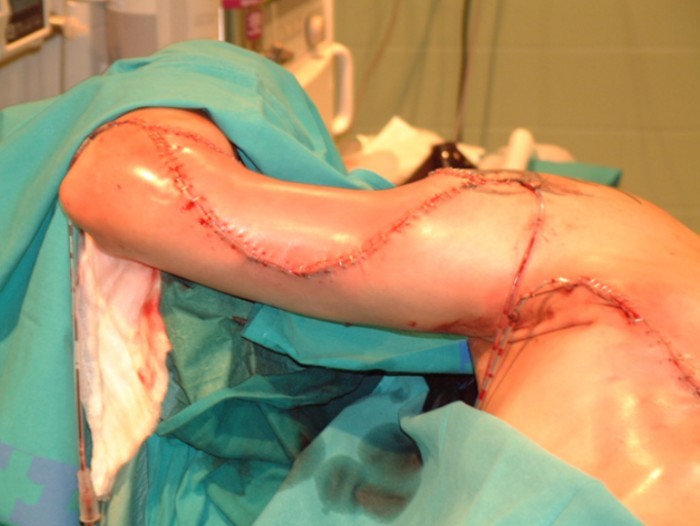 Contact Dr. Oscar Tendero and find out what services we can offer you in sarcoma surgery in Mallorca.